There are four large vortices that move and regulate magnetic energy through the vascular-respiratory system of the Earth. Symbolically the four great vortices represent pulleys or driver wheels. These vortices provide the function and movement of Earth's energy through the two great ley lines or Dragon Circles. These large dragon circles yin (feminine) and yang (masculine) are the life force that flow and connects sacred sites and chakras on the Earth.
1. Cape Town, Africa (Table Mountain)
Table Mountain overlooks the Indian and Atlantic oceans. It is the world's earth vortex. It is a flat-topped mountain forming a prominent landmark overlooking the city of Cape Town in South Africa, and is featured in the Flag of Cape Town and many other local government insignia. Its elevation is 3,558 feet, prominence is 3,461 feet, and first ascent was in 1503.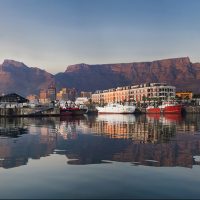 2. North Island, New Zealand (Lake Rotopounamu)
The world's water vortex is a small sacred lake called Rotopounamu, just south of lake Taupo. The pathway around the lake takes about 90 minutes to walk. Lake Rotopounamu is a secluded in the Pihanga Scenic Reserve, in the Tongariro National Park in New Zealand's Central North Island. It lies at the northwest foot of Mt Pihanga, and was formed by a landslide around 10,000 years ago. It is approximately 247 acres.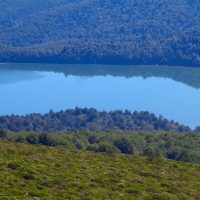 3. Great Pyramid, Mt Sinai, Mount of Olives
The world's air vortex is identical to Chakra five. The locations are the same. The natural clockwise rotation of this area stimulates the flow of the Rainbow Serpent from England towards Russia. It was in this direction that the world's life force moved in 1984, to begin the global process of openness (glasnost) and restructuring (perestroika). The Great Pyramid of Giza is the oldest and largest of the three pyramids in the Giza pyramid complex bordering what is now El Giza, Egypt. It is the oldest of the Seven Wonders of the Ancient World, and the only one to remain largely intact. Construction began in 2560 BC and opened in 2540 BC. The pyramid's height is 455 feet.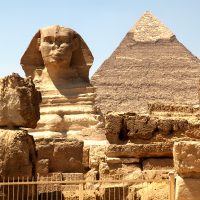 4. Haleakala Crater, Maui, Hawaii
Haleakala Crater is the world's fire vortex. Symbolically, it represents liberty and justice, and the result obtained when one always traverses the Enlightened Path (straight and narrow). For true liberty to flourish, justice must be established throughout society. It is only after justice and liberty have been united that the fruit of everlasting life may be gained. Haleakalā, or the East Maui Volcano, is a massive shield volcano that forms more than 75% of the Hawaiian Island of Maui. The western 25% of the island is formed by another volcano, Mauna Kahalawai, also referred to as the West Maui Mountains. Its elevation is 10,023 feet, prominence is 10,023 feet, and first ascent was in 1828.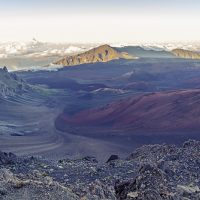 Minor Vortices
These are smaller vortex locations dispersed across the planet. They each represent centralized energy flow spots to support the larger vortices. These sites are listed below:
Antigua, Guatemala
Bermuda Triangle
Bimini, Caribbean
Crater Lake, Oregon
Fiji
Moab, Utah (Upheaval Dome)
Moscow, Russia
Hood, Oregon
Sedona, Arizona
Tirta Empul, Bali