Take the challenge to initiate heart expansion and activate super consciousness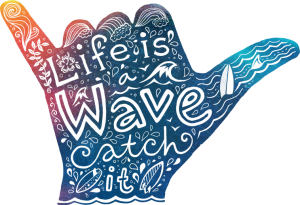 Life is a wave. Catch it! Tap in and level up to super consciousness. There are a few tools you will need and a few surfing tips to assist you along the way. Whether the wave is high or low—turbulent or mild, you can ride and manage it with grace and ease. Open your heart chakra and initiate your return to oneness.
This initiation experience will bring alignment, balance, peace, and gratitude to everything you do, and allow you to accomplish everything your heart desires, enabling you to live gracefully and harmoniously through every life experience. Get into the rhythm of life with this initiate training for the #RITMOSURFER™—prepare to catch your wave and take the journey to accelerate heart expansion, reconnect with I AM presence, heal and transform, and manifest your heart's desires with the RITMO™ Experience Leadership Retreat program.
At the time I started the challenge, I knew I wanted to take it, but did not expect any change to happen. After the first day, I immediately knew I needed to make changes. I learned that I could love everyone and let go by taking time to forgive myself and others amidst the issues and situations in my life. Going through this experience allowed me to apply the RITMO™ method in my life and I learned that I have complete control over how every experience is co-created by me along with others based on how each person comes to the experience. I also learned I can accept the outcomes and be gentle with myself and others. Looking at the road signs and paying attention enables me to learn from my experiences and adjust during daily interactions to make improvements. This challenge helped me to accept that I must live within my life purpose, and accept that others may or may not play a role in my life. It has been a truly humbling experience.

Focus Foundation, Founder
Next Cohort Begins
[powr-countdown-timer id=c2d5c7a8_1493621792953]
Weekly Sessions

Day 1: Recognize

Day 2: Surrender

Day 3: Accept

Day 4: Listen


Day 5: Transform

Day 6: Experience
eCourse Materials
Six practice meditations

Six meditation music tracks

Six practice assignments

Super Conscious Model for Living eBook

Expressions of Unconditional Love Book & Album